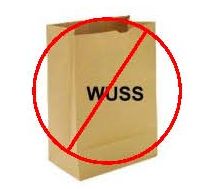 I don't particularly like riding my bike. I mean, I like a nice leisurely ride around Sunriver on a cruiser or out with the kids on the bike path...maybe even a 20 miler with friends, but this 50, 60, 70 mile crap is ridiculous. It hurts. It takes a long time. It hurts...
...and I'm not very good at it. I'm low moderate. That's the part I hate the most. If I was strong and fast, I might enjoy myself more, but as it is, I mentally beat myself up ride after ride.
So when I arrived at the lake swim Sunday morning (in the pouring rain) and saw that only about 8 people showed up and only 4 with bikes and those 4 are in training for Canada Ironman...I was a little perturbed. I had seen the cue sheet and it was lengthy. I knew that I could not keep up with these guys and would more than likely get lost - plus the whole "group" ride thing would become a solo ride - not something I really want to do for 70 miles.
The swim was great. I felt strong for all 1.5 miles... although underfed. The swim started late and we took longer than I had planned. Then we tried to get dry and warm before heading off on our bikes, which set us back an extra 45 minutes. By the time we got on the road, I knew that making my Mother-in-law's birthday dinner on time was in deep jeopardy. More people (swim wusses) showed up in time for the bike but skipped the cold wet swim and as I scanned the crowd, I realized that I now had about 5 Ironman finishers and 5 Canada Ironman in training people to contend with on this very dreary day. BUT...two more people showed up that I could hang with, so off we went. Stop and go. Stop and go. I hate these kinds of rides. Finally fell into somewhat of a groove around mile 40...only to have someone flat and we all held back to wait, which was to our detriment. We got so cold...and he had such a hard time changing the flat with cold wet fingers. 15 minutes later, with the tube finally in place, he broke the stem trying to pump it up. Start over. By this time, I knew that 70 miles was not happening for me on this day. I could not let down the family, so I scooted back to the lake with only 45 miles on my odometer. Most people only went 10 miles further, so I don't feel too bad. I know that with the
big party
fundraiser the night before and weather conditions as they were, probably not too many of the team even got out to ride that day.
But this brings me back to my riding skills. I made a commitment to start riding on Tuesday nights with a couple of friends. After Sunday's ride and seeing the great riders holding back to hang with us slower riders was of course viewed by me as a nice effort on their part, but also makes me mad at myself for holding them back from an all out strong fast ride. It made me want to tell my Tuesday night people that I'm out. I don't want to hold them back...but I also know that if I commit to these Tuesday rides, I WILL become a stronger rider...like they are!
Tonight it is just me and two of THE strongest female riders I know. I'm sure I'll get dropped, but I'm tired of being this wussy about the whole thing. I know they will make me a stronger rider, too... so I'm going. And then...since we won't be done until after the kids are already in bed, I'm going to join them in a nice hot tub and I'm going to try to let some of this stress, that is mounting daily, slip away.
I'm at that point where it has just become too much. We all need a nice summer break and it cannot get here soon enough!! 38 more days. Just 38 more days. I can do this, right? RIGHT!